Tbilisi
Georgia's ancient and vibrant capital city spreads out on both banks of the Mtkvari River, and is surrounded on three sides by mountains. The most widely accepted variant of the legend of Tbilisi's founding says that in the mid-5th century AD, King Vakhtang I Gorgasali was hunting in the heavily wooded region with a falcon. The King's falcon allegedly caught or injured a pheasant during the hunt, after which both birds fell into a nearby hot spring and died from burns. King Vakhtang became so impressed with the hot springs that he decided to cut down the forest and build a city. The name Tbilisi derives from the Old Georgian word "tbili", meaning warm. Archaeological studies of the region indicate human settlement in the area early as the 4th millennium BC.
The cost of the tour includes • Transportation services (air conditioning, Wi-Fi) • Guide services The cost is indicated for 1 person.
Old Tbilisi
The main sights of the city are clustered in the Old Tbilisi district. This area is well-known for its sulfur bathhouses fed by natural hot springs. Nearby on Shardeni Street you will find plenty of modern, popular restaurants, open air café-bars, trendy night clubs and art galleries.
Narikala
Narikala Fortress can be seen from any point within Old Tbilisi. It was constructed for defense purposes in the 4th century and was considerably expanded over subsequent historical periods.
Rustaveli Avenue and Freedom Square
Rustaveli Avenue begins at Freedom Square and extends about 1.5 kilometers. This is the center of the city, where many of the governmental, cultural and business facilities are located. Strolling down Rustaveli you can observe daily life in the city, explore shops from both international and local brands, and get something to eat.
Funicular
The Tbilisi Funicular is one of the finest examples of cable railways in the world. The railway leads to Mtatsminda- a beautiful leisure and amusement park overlooking the entire city.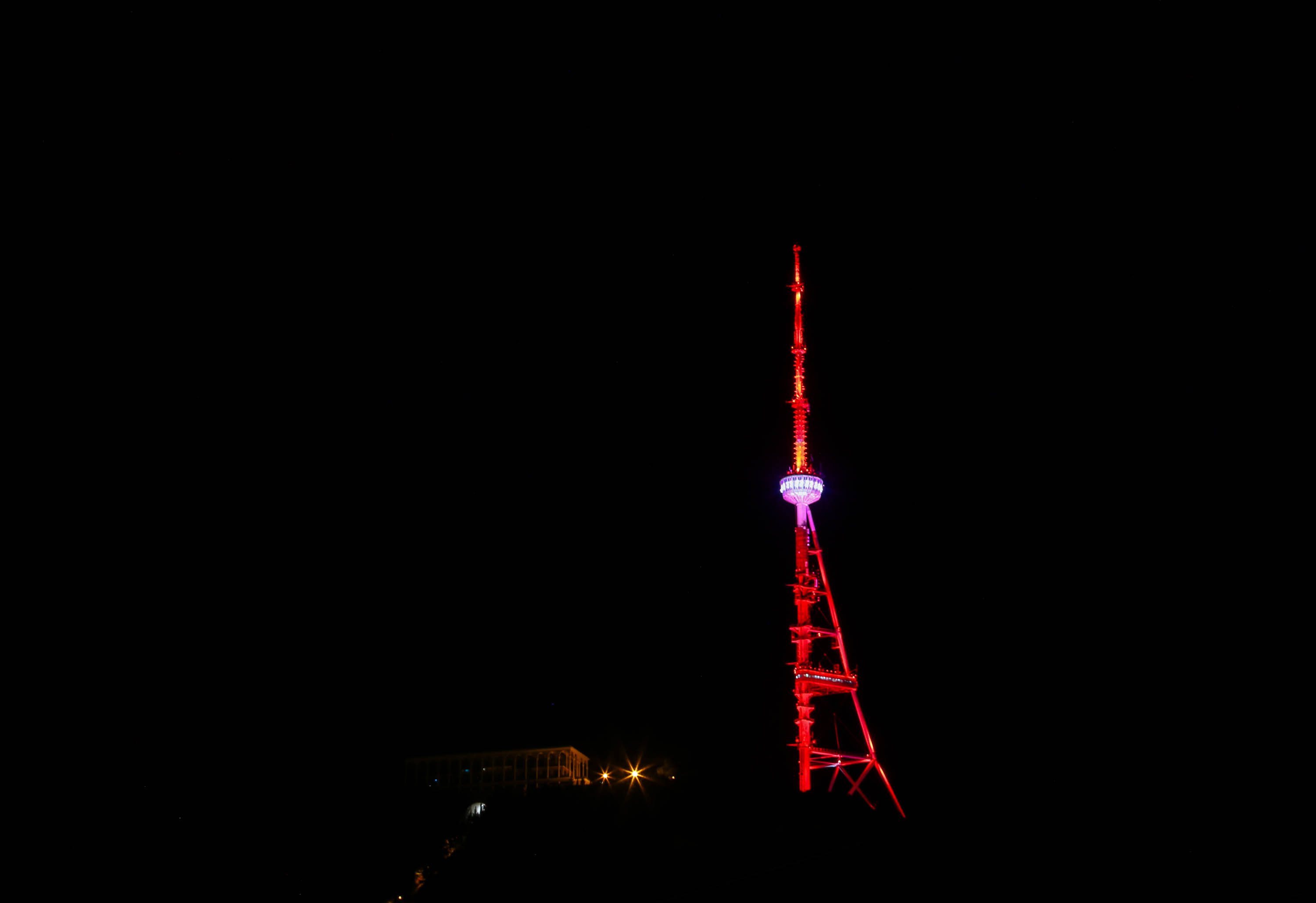 Dry bridge
The Dry Bridge is home to a famous flea market, where you can find art exhibitions and antique items for sale. Whether you're interested in Soviet memorabilia, handmade jewelry, or personal keepsakes- remember to haggle! Open daily in good weather from 10:00 - 17:00.
Holy Trinity Cathedral
The Trinity (Sameba) Cathedral is one of the tallest Eastern Orthodox cathedrals in the World. The cathedral complex includes an underground section and integrates nine chapels, various supplementary buildings, and beautiful gardens.
Art Museum of Georgia
Located near Freedom Square, the Art Museum of Georgia is one of the most important museums in the country. There are approximately 140,000 items of art on display from various cultures and time periods.
Simon Janashia Museum of Georgia
The museum's origins date back to the 19th century. Today, the museum exhibits Georgia's principal archaeological findings, thousands of artifacts of immense historical significance, animal remains dating back 40 million years, and archaeological and ethnographic collections from the Paleolithic, Neolithic, Bronze, Iron and Middle Ages. Address: 3 Shota Rustaveli Avenue